Washington DC is one of my favorite American cities.
Each time I visit I have fantasies of packing up and moving there.
Except...it's soooo expensive.
But, even though I've been there tons of times, I have never flown out of Baltimore Washington International (a.k.a. BWI).
I know! Really!
It's about 30-40 minutes from DC, and can be a really expensive Uber or taxi ride. You can try Super Shuttle, or similar services, but that's pricey, too.
I've heard people talking about taking the train, and that it was simple process...but when I went online to search for a how-to...I couldn't find one that simply laid it out.
(There are, indeed, others out there. But they give you too many options.)
Also, navigating public transportation can be quite daunting if you aren't used to it.
So, I thought I'd lay it out for you right here!
But first why BWI?
Often times, the price to fly into BWI is significantly cheaper than DC airports. At the time of this post, flights to both DC airports ranged from $182-$285. For BWI, the cheapest flight was $142.
Now if central DC is your destination, you can expect at least an hour added to your travel.
Other alternatives
Super shuttle - 65-100 round trip
Uber- don't do that to yourself $$$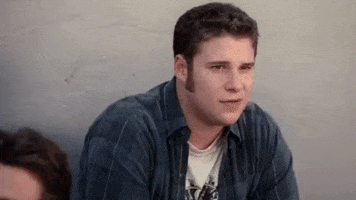 Here's how you get from BWI to DC Union station
1. Exit your flight and head towards ground transportation
Look for MARC/Amtrak signs. (Ask the information desk if you are really turned around.) There is a free shuttle from airport to the train station.
2. Go to ticket counter
Exit the shuttle, and literally walk straight ahead, on the same side of the pathway and turn right into the first set of doors. There will likely be a line. Stand in that line. There they sell the tickets to trains you need.
*
WARNING:
you can pre-purchase tickets for lower rates. However, you may risk missing your train should you have a flight delay or have trouble getting your luggage, etc.
**
ALSO, beware
of the fellas trying to sell you discounted fares outside of the building. You can likely snag a ticket from the counter at $7. $7 is cheap enough, right?
Ask for the next train out
You may have to wait up to an hour, depending on if you just missed a train. You may not have to wait at all. It's all according to the schedule. But there are options for both Amtrak (which is a more luxurious ride) or the MARC train (which is more like public transportation). But, simply choose whatever suits your budget!
The day I went, Amtrak was $40 and MARC was $7 for a one way ticket.
3. Exit right and then go up the elevators or stairs
Once you have your ticket in hand, head towards the platform on the other side of the tracks. That's the way towards DC. It is platform 3. (The platform on the same side of the ticket counter heads northeast - to Boston and New York!)
Now, all you have to do is wait for your train!
Got a travel tip? Let us know and we'll post it here!