We're taking a look at the latest feminine inspired men's trends.
What is going on here!? The lines seem to be getting blurred when it comes to male and female fashions. Some may actually like their man to look feminine. I personally don't care for the new trend. I like the European fitted, tailored look but this is taking it to another level when you can't determine whose closet the piece belongs in. Soon there will be only one department for everyone. Soon they will be in our dressing rooms! Be afraid, very afraid
!
Cigarette pants are only for the girls.
Now, there is a big difference between this and cross dressing.
What about the belted cardi?
This is straight up a skirt. And one that is debatable if it is cure on even a woman!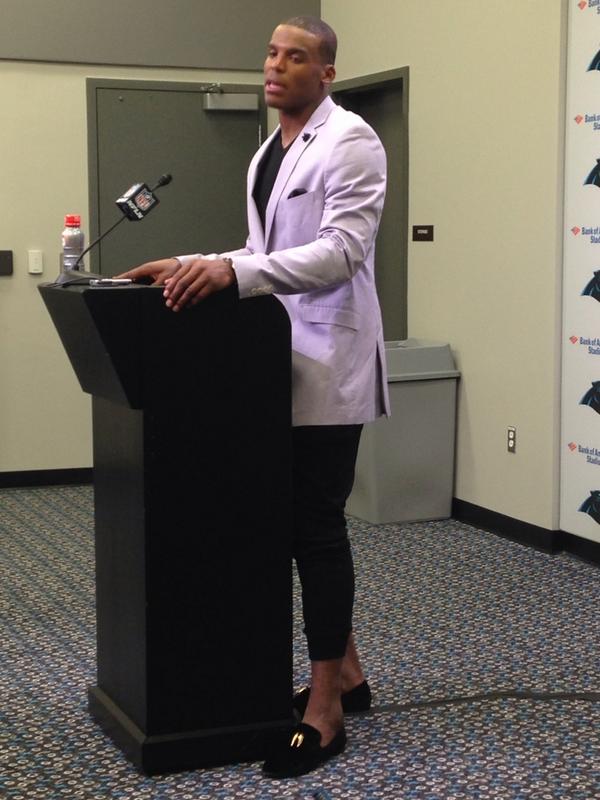 And Cam Newton! C'mon...if you dress like this to the stadium, you better win the game. (And they DID NOT.)
What do you think? I would love to get your opinion! Can this be your man? I'll pass!