Congrats My Grads!
Sherrie Sutton
My little siblings have achieved something great. They are
now
degreed individuals. Congratulations to Sherrie and Solomon Sutton. Commencment Saturday 5/13/2006.


I am truly proud of you!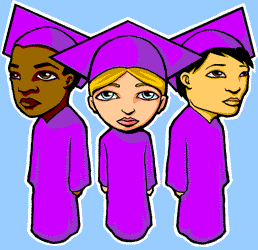 Here's a special poem for you:
Graduation's reason to rejoice,
Remembering what lies beyond our ends.
A
nd so yours gives occasion to my voice,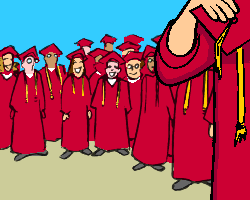 Delighting in the gift of being friends.
Underneath your pleasure is my pride,
As yours remains the rock on which I stand.
The window through which I can see inside
Is hung upon the mirror in your hand.
One cannot be one without the other,
Nor can we be ourselves without another

poem courtesy of http://www.poemsforfree.com/grad8.html